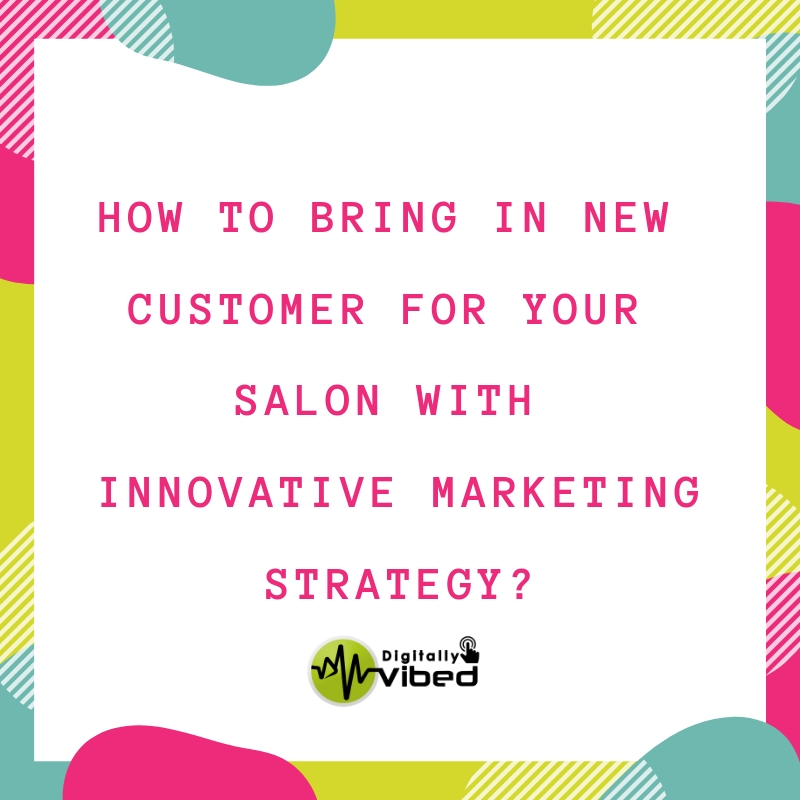 How to bring in new customer for your salon with innovative marketing strategy?
Salon industry is the booming and growing industry in 2019. To be successful in these competitive industries, you must follow this innovative marketing strategy. Marketing is a continuous and innovative process.
You would have tried out more traditional marketing method like a newspaper, television, etc which may lead you to increase in marketing expenses and reduce ROI.
As so many people are in online, It is important to promote your business online and attract more potential customers to stand out from your competitors and to improve your customer's flow. That's exactly these innovative ideas will help you!
Excited!
Keep reading …,
Use Influencer Marketing Strategy for your beauty salon:
92% of business says influencer marketing as the best marketing strategy which delivers 11 times return of investment.
Worrying about getting big influencer?
It is not important to collaborate with the big influencer.
Instead, Try it out to collaborate with micro influencer by providing small payment or free services as an exchange.
Before starting your influencer marketing you need to answer this question to make your influencer marketing successful:
What is your objective and budget?
Your objective should be measurable and realistic.
Who will be your good influencer?
Now question rise!
How to find good influencer?
Here is the method to find good influencer!
A keyword like "your city name bloggers", "your city name fashion bloggers", or "your city name beauty bloggers" can be used in search engine to find out your influencer.
Else use trending hashtag to find out good influencer.
Once you found influencer contact them and ask them to give shout out.
Parameters you should measure to find the result of your campaign:
Visits you received from influencer
Number of followers and interaction you received from the influencer.
Number of appointment you received.
Try it out and share your comments!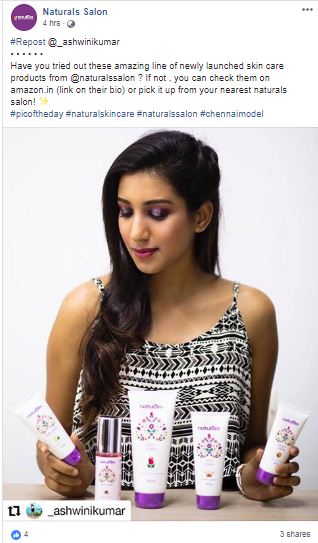 Social Media Marketing For Salons :
Before contacting influencers it is really necessary to have your engaging post in your social media profiles.
Social media is the best place where you can interact and engage with your customers and find a new audience.
Here are the few ideas to make your social media marketing successful :
Find the best platform to reach your customers
Never use of social media for sales instead use social media to engage with your customer.
Use storytelling to attract your audience.
Use testimonials to create trust.
Use trending hashtag and location to grab your customer's attention to your salon page.
Here some of the post ideas for you to use in social media marketing strategy :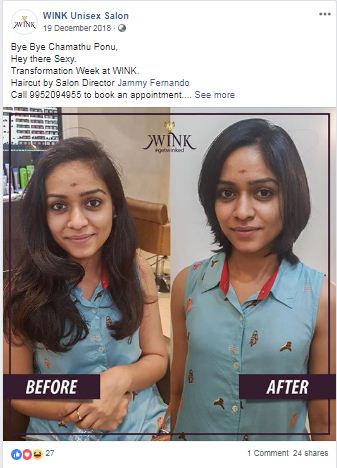 Wishing post for some celebration
Video post with useful information.
Use Innovative Instagram story to attract visitors.
Engage your audience with a contest like guessing the celebrity, spot the difference and so on.
Make A Deal :
Create an exclusive offer that makes your potential customer to enter your salons.
Invite Clients To write Online Review :
80% of people's decision influenced by online reviews. Invite your customers to write a review on their experience in the salon that will help you to build trust.
Sites where you can get reviews :
Google
Facebook
Instagram
Yelp
And other listing sites.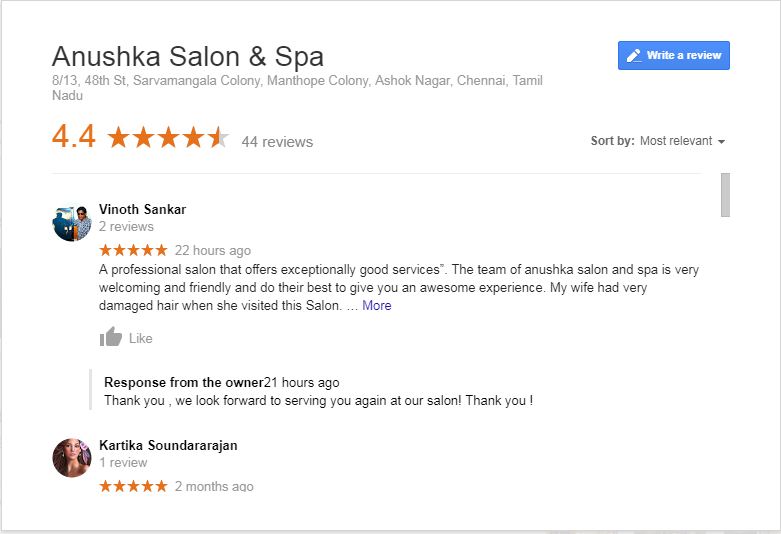 Create a Selfie Station :
Invest in your interiors that encourage clients to take the selfie and post it in social media profile.
This will help you to reach a wider audience.
Refer-a-friend programs :
Provide a reference offer that will encourage your current customer to give a word of mouth about your salons.
Word of mouth is the most powerful marketing when compared to traditional marketing or online marketing.
Use a referral offer to improve your customer flow.
Birthday discount with email marketing :
Develop a long term relationship by gifting them on birthday.
Get birthday details of your existing customer and their beloved ones. Send them remembering gifts and offers to develop long term relationship with your existing customers.
Event Promotion :
Create local events like blood donation, the fashion show that will help you in creating awareness about your salons.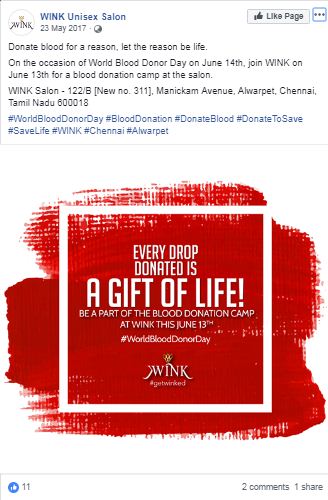 Partnerships with Other Local Businesses :
"More powerful and better partnership will bring you more customers in for your salons"
Partner with other local business and ask them to refer your salon to their customers.
Before partnering with other business you should answer these question yourself to partner with right and powerful local business.
Are they in a similar niche but don't compete with your offers?
How are you able to help one another?
How communicative they are?
If you are convinced with your answer for the above questions. Then you're in the right path.
Some smart local businesses for salons to partner up with are…
 Photographers
 Retail Shops
 Jewelry Shops
 Wedding planners
SMS Marketing :
SMS marketing is an effective strategy where you can retarget to your customer.
Whenever you are running an offer, notify your customer and invite them to avail the offer with effective SMS marketing.
Build long term relationship with your customer by wishing them on their birthday or special occasions.
Content Marketing :
Good content marketing don't try to sell anything, It will teach, educate the audience.
Create or curate content to educate the audience and to build trust.
90% of business owners say content marketing as an effective tool to build trust.
Some of the ideas for your content marketing strategy :
Video tutorial
Beauty tips
Image beauty care
Inspirational stories and so on…
Upsell Existing clients:
Try providing information about your add-on or another service while your clients check in, waiting for area or checkout. This type of promotion is called upsell.
It is easy to achieve a higher conversion rate in upselling marketing strategy. You have already made your customer come to your door. Now it is your responsibility to tell the information to them and upsell your services.
Make sure to provide a short pitch to your customers and enjoy the bonus sale today.
Post your ad in Classifieds site : 
There are so many classifieds site which allow you to post your ad for free. Classifieds site brings more local customer for you.
Get more Free Classified Sites List In India 
Follow these effective tips to maximize your customer to your salons.