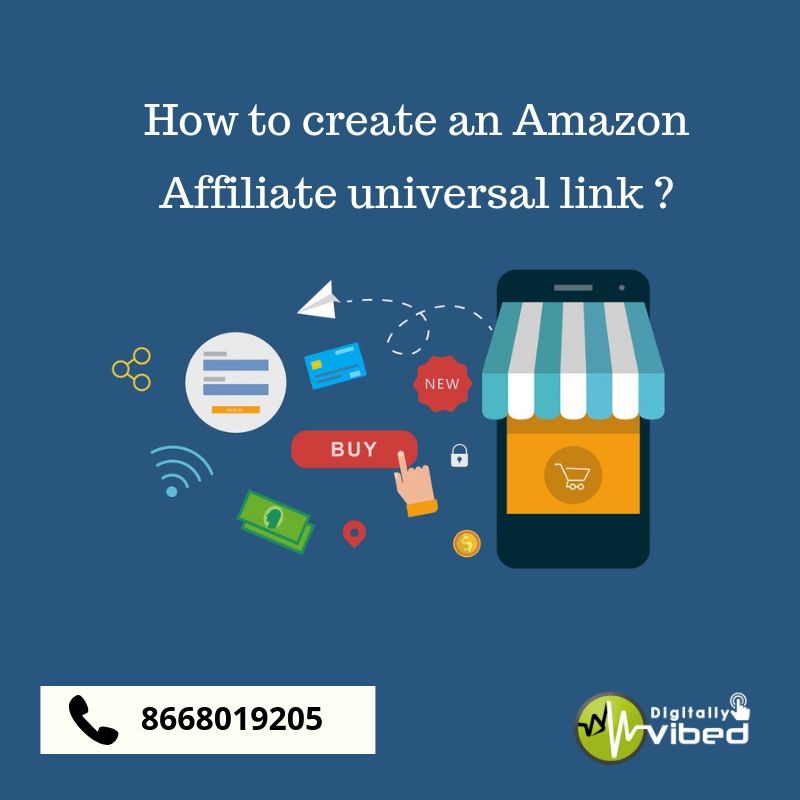 How to create an Amazon Affiliate universal link (Single link for all countries)?
Bloggers who wanted to earn from amazon affiliate always worry about redirecting customers to right link.
Is n't?
If you are redirecting France's audience to amazon.co.uk France's audience going to leave it without purchasing.
You are going to miss out on a commission. That is going to be the biggest problem for all bloggers.
Here is the solution for you.
Amazon has the feature to create one link which will help you to redirect the right audience to the right page.
How to create affiliate universal link :
Step 1: Register Amazon's affiliate of all countries.
The first step is to create an amazon affiliate account for all countries.
Deutschland, Canada, United kingdom, France, Espana, Italia, Japan
Step 2: Note down store id from all countries' Amazon affiliate account.
Now the question arises, from where should I take store id?
Keep reading to get an answer.
Login to your account. Once done above your username you will find your store ID as shown in the below fig.

Step 3: Now login to the amazon.com affiliate account.
Step 4: Connect other amazon accounts to amazon.com

Below tools, you will find the link your accounts. Click link your accounts.
Follow the steps as shown in fig to connect your account

Link your accounts.
Copy and paste the code in the footer and start earning.
How to paste the code :
Are you using WordPress? It is easy now to paste the code.
Install and activate the insert header and footer plugin.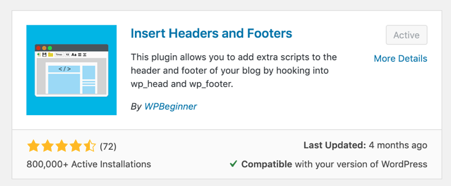 Once done. Copy and paste the code to the footer.
This will help you to redirect your audience to the right page so that your earning from amazon affiliate will increase.
Amazon one link is available only for the United Kingdom, Canada, Deutschland, France, Espana, Italia, Japan.
Technique 2: Use https://my.geni.us to create Amazon affiliate one link :
Step.1: Sign up for a free account at Geniuslink.
Step 2: Connect all amazon affiliate link at Genuislink
Click affiliate option in the menu
Connect all your affiliate program by clicking add a program.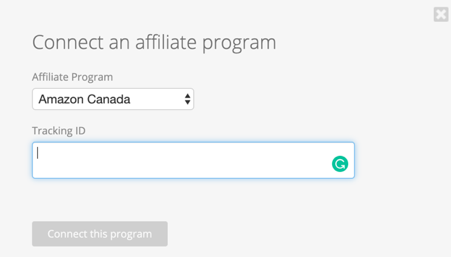 Step 2: Copy and paste amazon affiliate store id as shown in the above technique.
Step 3: After verifying all amazon affiliate links, Go to the link option in the menu. Step 4: Copy and paste affiliate product link in the genius link

Step 5: After doing that save it and copy the Geni.us Link
Geni.us link helps you to redirect your audience to the right landing page.
You can connect Australis, Brazil, Canada, China, France, Germany, India, Italy, Japan, Mexico, Spain, Uk, and the US.
Test Geni.us link before utilizing it.
Geni.us will not take any commission. You will get the full amount from the amazon affiliate program,
Click here to check pricing details for Geni.us https://www.geni.us/pricing?v=b76t3
Amazon universal link helps you to increase your revenue through an amazon affiliate link.
Try it out and let us know how much raise you got in your revenue.