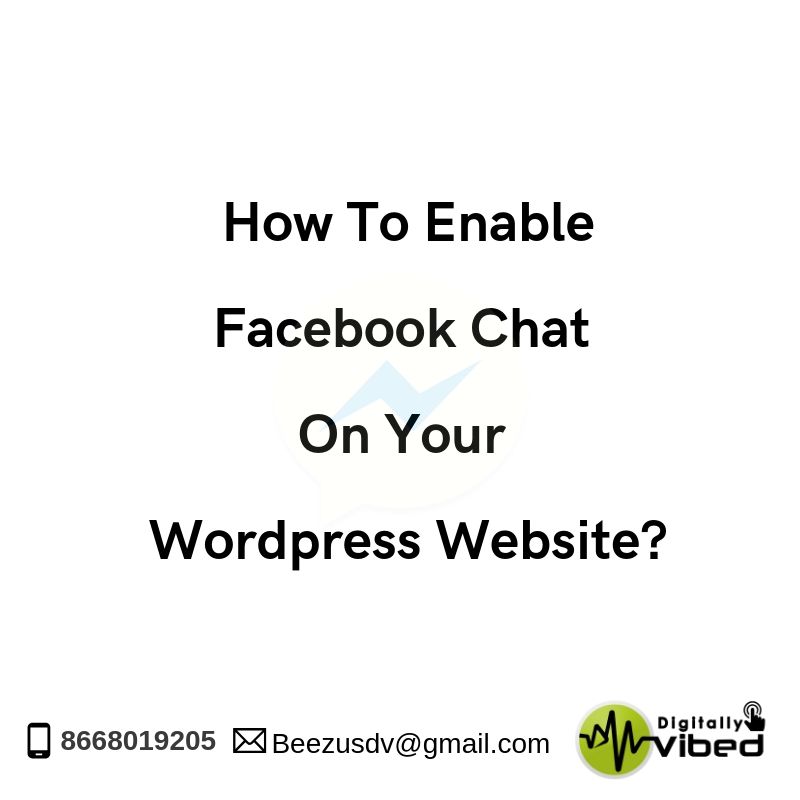 How To Enable Facebook Chat On Your WordPress Website?
Facebook chat on your website will help your customers to start the conversation with you easily. People love to chat than calling.
According to Facebook, 53% customer falls to love with a business that provides a great customer experience. With the help of Facebook chat, you can achieve this.
Do you agree that the majority of your readers use Facebook regularly?
If yes then Facebook chat box on your website will enable your customer to interact with you in just one click. Also, this will help you to increase your messenger list. So you can interact with your customer whenever it is needed.
You can get qualified leads through the Facebook chat box.
Where your customer live chat will display?
Customer live chat is a small icon that usually appears on your right side of your website.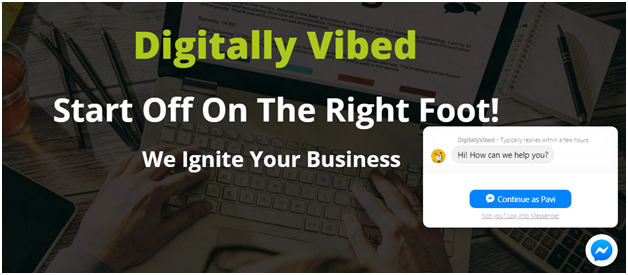 Excited to add facebook chat on your WordPress website!
Keep reading..
You can use two methods to install facebook chat to your website.
Using the setup tool
Setup using developer
Using the setup tool:
Go the page setting and click messenger platform
Click the setup button in customer chat plugin and install the code in your website to enable Facebook chat messenger.

 You will get the code. Copy the code and paste in your website.
Setup using developer:
To make it easier Facebook offers official Messenger customer chat WordPress plugin. Install and activate the plug-in to integrate facebook chatbots to your website.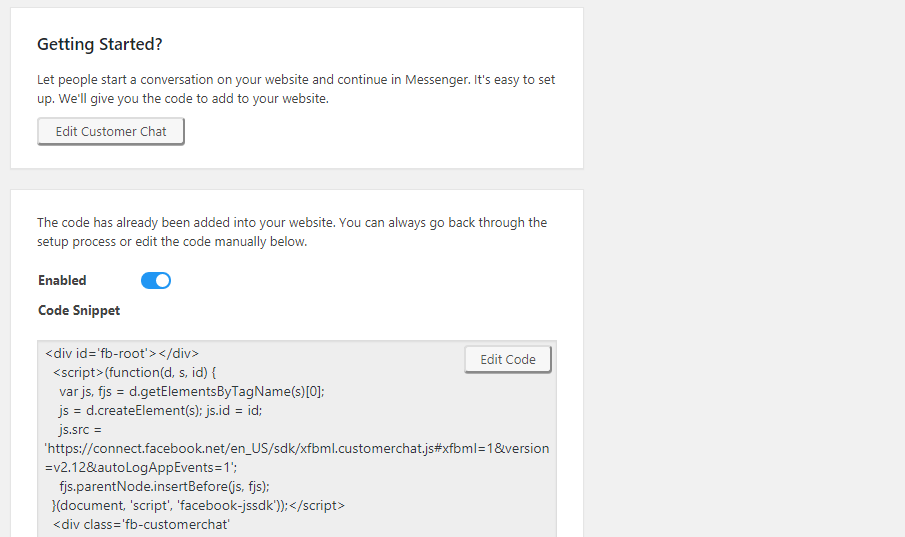 For security reasons, the plugin will ask you to whitelist the website.  whitelist your website to activate the plugin.
How to Whitelist your website :
Go to setting, messenger platform whitelist your domains.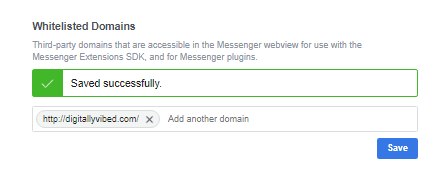 Activate the plugin to chat conversation with your customers.
Keep following our blog and facebook page to know more tips on messenger marketing.