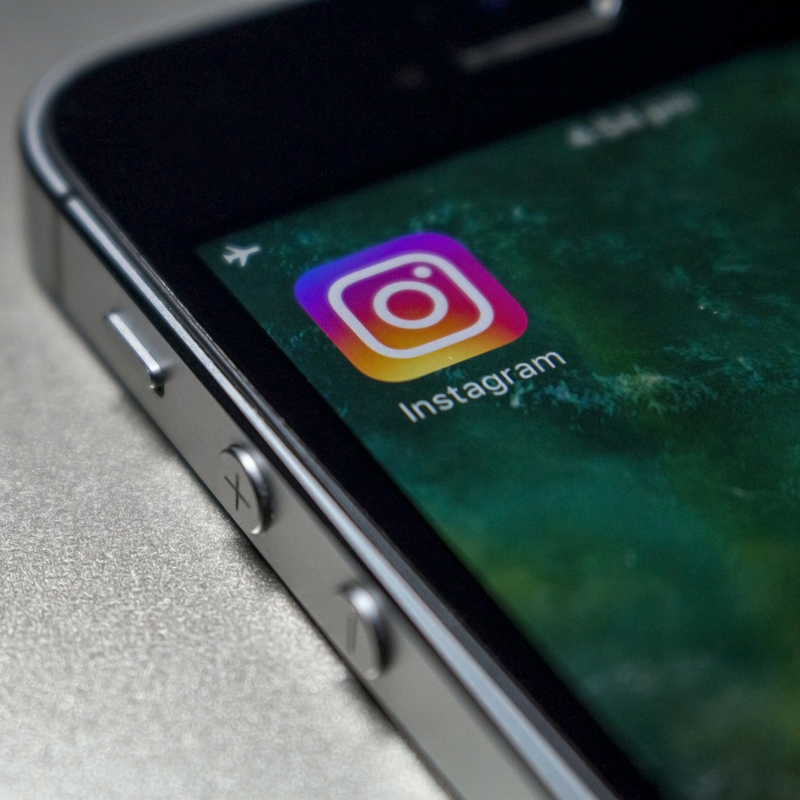 Top 10 Ways To Use Instagram Stories For Your Business Promotion
Instagram has become one of the most addictive social media platform amongst all of us. Majority of people tend to spend more time on Insta rather than on any other channels. This Instagram story feature, has given a major boost for all Instagram users. As we all know posting of these stories can be done in no time.
For The Ones Who Are Not Aware Of It. What Is Instagram Stories?
Taking you back to a short recap, Instagram stories otherwise called the Insta stories allows users to combine pictures or videos into short slideshows which can be topped up with text, graphics or emojis. You can also "Go Live" on Insta stories. This way you can share live videos to connect with your followers in real time.
So, This proves that all socially engaging business can use Instagram as their jackpot. You can very much use this platform to provide a boost to your business. This not only brings awareness of your business but also tends to increase the fan club for your products.
Advantages Of Using Instagram Stories For Your Business Promotion:
You tend to attract customers easily
You become a daily part of their routine life
This tends to increase your level of ROI
People get to know about all your products or business in just 60 seconds
You can engage easily with your audience
You tend to understand your target audience better
And so on..
Here Are 10 Cool Ideas To Use Instagram Stories For Your Business Promotion
1. New Product Teasers
If you are launching a new product soon, give your followers a teaser of what the product is all about. This tends to bring in the eagerness to your followers which will make them stay updated on your news feed and stories.
2. Product Usage
Post a quick info-graphic or video as to how your product should be used. Whereas if you are a service based industry post your pricing plans, Your extra services offered. Pin a point that stands out from the rest of your competitors.
3. Peeping Behind The Curtain
You will be surprised as to how people enjoy getting a glance of behind the scene status. Give them a quick peek of what happens in your business everyday. This way you gain trust among your audience. You can give them a small peek of how much your team enjoys during their breaks, Take a tour of your production floors, Time-lapse on your events and celebrations etc. Make your followers feel like they are one among your team.
4. Run Polls
This way you get to know as how much your product is loved. Run polls frequently as to how the product or services provided are, If they would like for you to launch new products, In case of food, If they need a mix and match of taste among the newly introduced dishes. Posting of various questions gives you an idea as to how you must promote or improvise your products.
5. Daily Activities
This goes really well for the ones who own your own gym or your own dance/ music school. Posting of your various moves and exercises everyday makes your followers approach you for training them. Release of your fresh moves in dance or your new music album release can be done upfront on Insta stories. This will actually create a strong base to your foundations.
6. Big Event Promotion
You can promote your next big events if any. If you are Holding a webinar, Hosting a conference, Customers invites, Hosting fun games then either going live or posting of the date and venue of the events and photos of your invites would be the best ways to bring in the crowd.
7. Seasons And Greetings
Seasonal wishes to your followers during special occasions would actually mean a lot to them. Posting of a cute seasonal greeting or a message will make them feel attached to your brand even more.
8. Offers And Discounts
Planning to bring in seasonal sales to your business? Posting your offers and discounts for your products on Insta stories will surely increase your sales. Make sure you keep your posts to the point and attractive.
9. Lucky Draw
Organizing a little game online will tend to keep your audience engaging. People will love your brand all the more if you give them small gifts for the winners. This way you make them stay and be a part of your brand for a longer period.
10. Trends And Updates
General news and updates on trending facts will lure your followers to stay updated on the posts you display. This in a way even helps them to stay updated with the happening events in their surroundings.
Finally make sure to keep your profile public when you follow all the above points. This tends to increase your level of fresh followers and brings in more attraction to your existing followers. Thus Instagram stories is a fresh and updated way of approaching your audience. Just make sure to post frequently with the updated products and trends.